Published by Biokin Pharmaceutical in Sichuan at 11:04 A.M. on January 6, 2023
On January 6, Sichuan Biokin Pharmaceutical Co., Ltd. (stock abbreviation: Bailitianheng, stock code: 688506) was formally listed on Science and Technology Innovation Board of Shanghai Stock Exchange.

In this IPO, a total of 40.10 million shares were issued to raise the funds of RMB 990.47 million, which will be all used for R&D of innovative antibody drugs.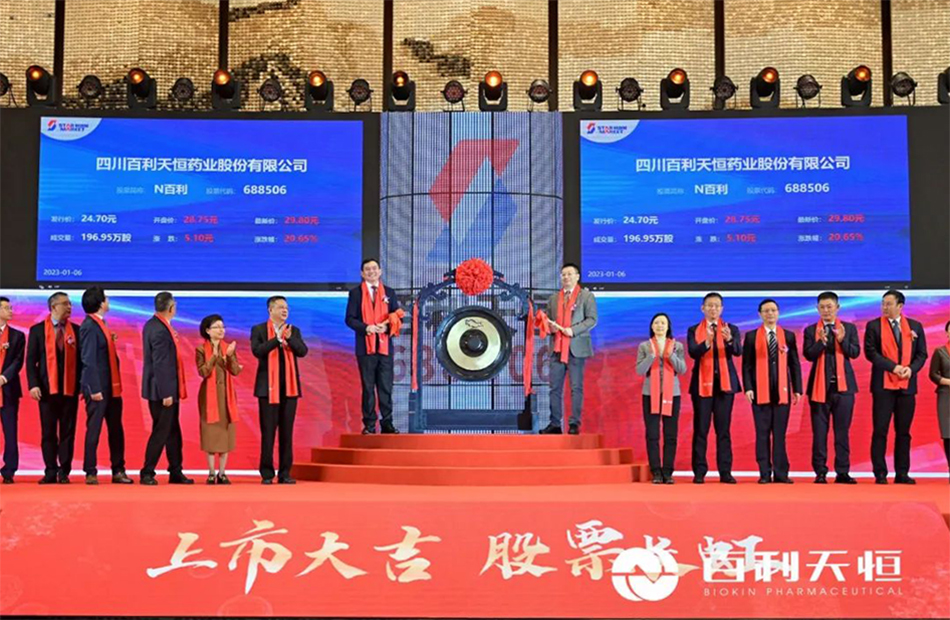 The Core Team of Biokin Pharmaceutical and Important Guests Tolling the Bell Jointly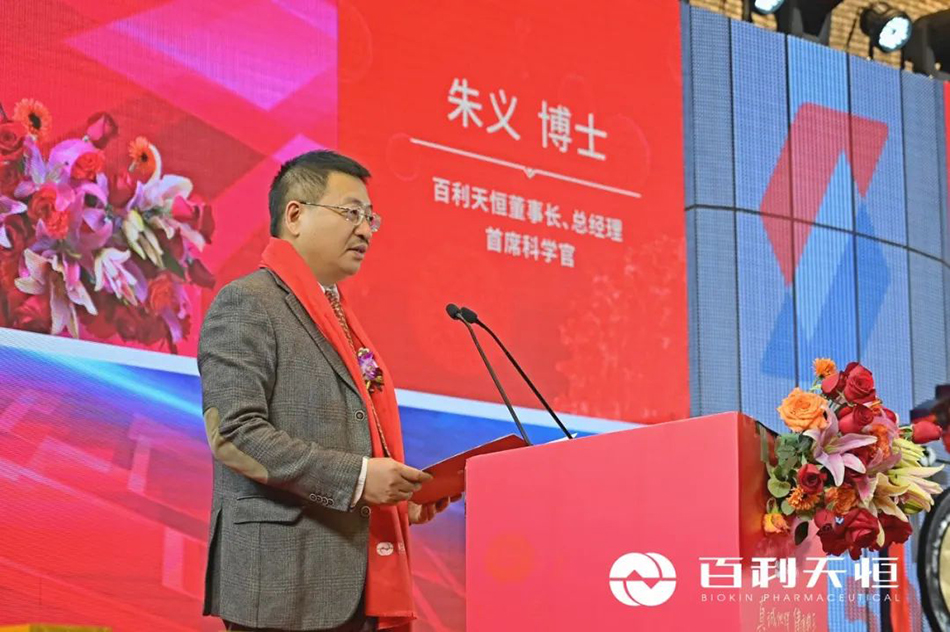 Doctor Zhu Yi, President of Biokin Pharmaceutical Making A Speech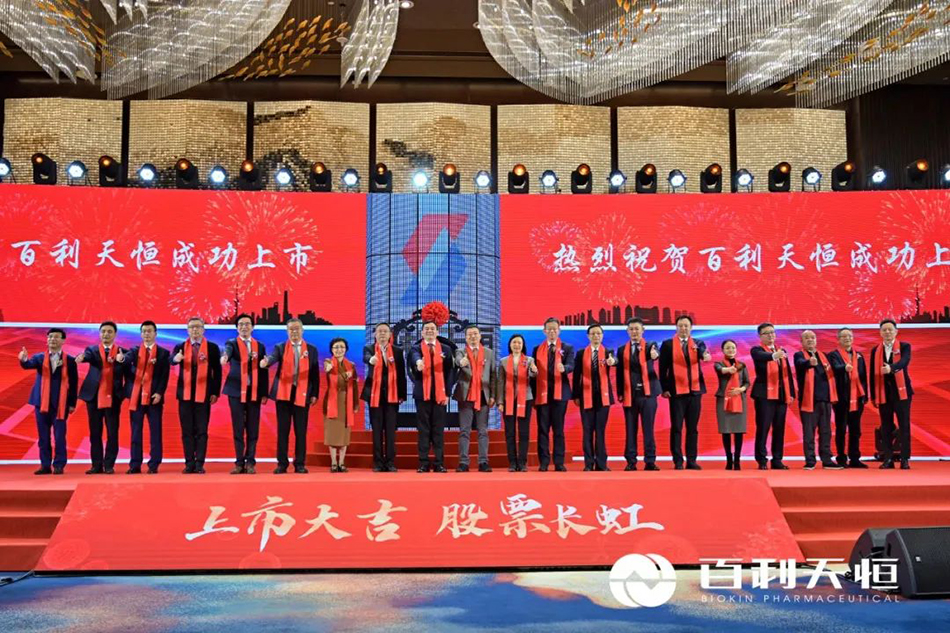 Group Photo of Leaders and Guests
. About Biokin Pharmaceutical .
After steady growth of 26 years, Biokin Pharmaceutical has developed into a modernized bio-pharmaceutical enterprise with fully independent innovation capability and commercial operation capability covering the full life cycle of "R&D-manufacture-marketing", which has a national-recognizedenterprise technology center, and also is the first batch of member units of China Pediatric Drugs Development and Industrialization Alliance, and has been awarded "Best Industrial Enterprises for Pharmaceutical R&D Pipeline in China" for eight consecutive years.
The Company has established full-chain integrated technology platforms for development of innovative biologics, with domestic world-leading R&D platforms and pipelines under research for tumor antibody drugs, and a global and all-around patent layout and intellectual property protection system.
There are 16 anti-tumor innovative biologics in the pipeline, of which 9 have entered into the clinical trial phase, and five of them are first-in-class anti-tumor innovative biologics globally.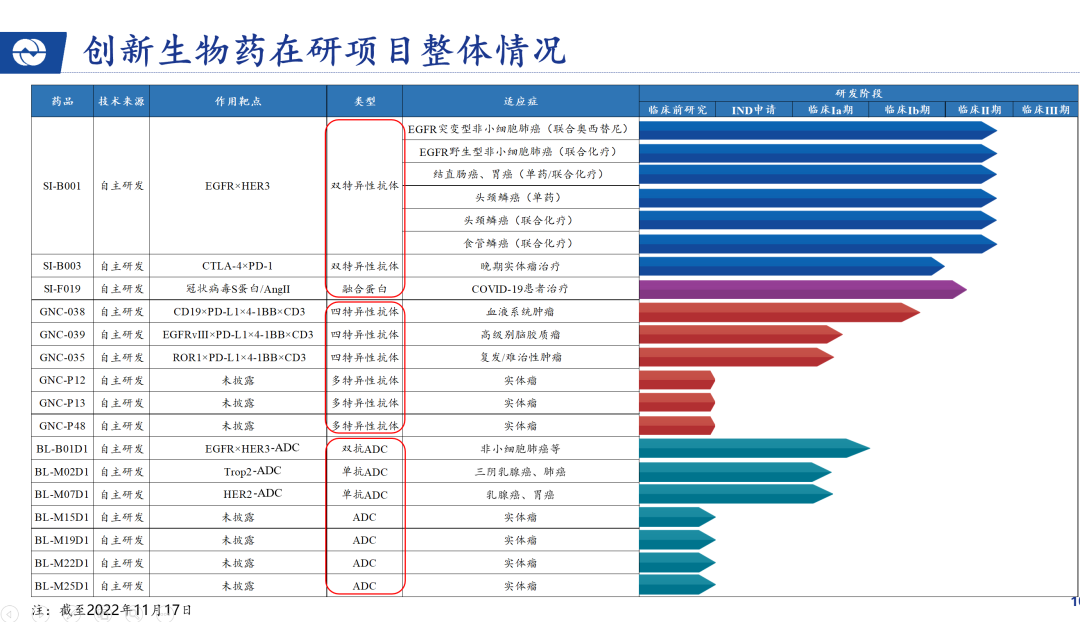 Biokin Pharmaceutical will take the core development strategy of "Supporting the steady operation of enterprise by high-end chemical generic drugs and leading the future growth of enterprise by innovative biologics". Through key layout of innovative biologics, focusing breakthrough treatment on malignant tumor therapies, the company will strive to let its innovative drugs enter into domestic and European and American markets in the next 3-5 years and strive to grow into a world-leading multinational biological medicine enterprise in the next 10 years.