SystImmune, A North American subsidiary of BIOKIN Pharmaceutical, announced the formation of the Clinical Science Advisory Council (CSAC) and the appointment of Dr. Hope Rugo, Dr. Sara Tolaney, Dr. Pasi Jänne and Dr. Helena A. Yu as clinical science advisors. Dr. Hope Rugo, Dr. Sara Tolaney, Dr. Pasi Janne, and Dr. Helena A. Yu are all world-renowned senior oncology clinical experts with expertise in the clinical development of ADC drugs.

Dr. Rugo and Dr. Tolaney have more than 40 years of experience in early-stage breast cancer research and global drug development. They have led several high-profile clinical research programs, including the recently approved Trodelvy (sacituzumab govitcan-hziy) which is to treat triple-negative breast cancer. It's believed that under their professional guidance, SystImmune's ADC drugs will soon enter the breast cancer clinical trial stage.
Dr. Jänne and Dr. Yu boast more than 30 years of experience in clinical research and global drug development of non-small cell lung cancer, involved in the development of patritumab deruxtecan (HER3 ADC). Their expertise will actively advance Systimmune's ADC drugs into the non-small cell lung cancer clinical trial.
Dr. Martin, Chief Medical Officer of SystImmune, said, "We are honored to have so many most influential experts in oncology with tremendous contributions join the clinical science advisory team to direct SystImmune's ADC development pipeline. We also hope to invite more oncologists to the clinical science advisory team to work with us for the research and development of cancer drugs, and to bring new hope to the patients."
Dr. Zhu Yi, Chairman of BIOKIN Pharmaceutical and CEO of SystImmune, revealed, "SystImmune has reached a critical stage of development, and we will launch the clinical research program of innovative drugs in the U.S. as soon as possible to lay a solid foundation for further expansion of international business. It is believed that with the accession of top oncologists in the world will further help BIOKIN Pharmaceutical's growth into a leading multinational innovative pharmaceutical enterprise."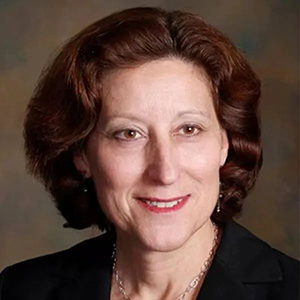 Hope Rugo, MD, is a senior oncologist and hematologist dedicated to the research and treatment of breast cancer. Dr. Rugo, Professor of Clinical Medicine, had been engaged in research on malignant blood diseases and bone marrow transplantation for more than 10 years in UCSF. Later, She joined the UCSF Carol Franc Buck Breast Care Center in 1999 and devoted herself to breast cancer related research for decades. Working in the field of breast cancer prevention and treatment, she hopes to transform the theories of tumor biology into innovative therapies, so as to provide new diagnosis and treatment plans and survival hope for breast cancer patients. Dr. Rugo is the Director of the UCSF Breast Cancer Clinical Trial Program and a principal investigator in several clinical trials. Her previous work has focused on combining novel targeted therapies with standard therapies to improve the treatment of early and advanced breast cancer. She is an active member of the CALGB Cooperative Group(Nation Cancer and Leukemia Group B Cooperative Group, a founding member of the Breast Cancer Research Alliance, and a Distinguished Fellow of the UCSF Specialized Programs of Research Excellence (SPORE) in Breast Cancer.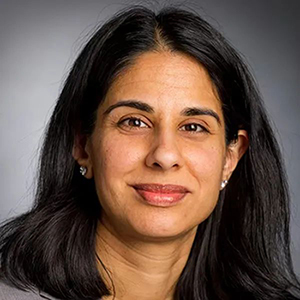 Sara Tolaney, MD and MPH, is the Director of Breast Oncology Department at Dana-Farber Cancer Institute, internationally renowned for her research and educational leadership in breast cancer. Dr. Tolaney also serves as the Associate Director of the Susan F. Smith Women's Cancer Center and Associate Professor of Medicine at Harvard Medical School. Her research is focused on developing new therapies for breast cancer, developing more effective and less toxic therapies. Her work, which has been incorporated into national and international guidelines, reveals that relatively low-risk treatment options are beneficial for HER2-positive women with pathologically negative lymph nodes after surgery for early-stage breast cancer. Dr. Tolaney has developed several follow-up studies working to develop new treatments for early-stage HER2-positive breast cancer, playing an important role in the development of CDK 4/6 inhibitors, ADC drugs and immunotherapies for breast cancer.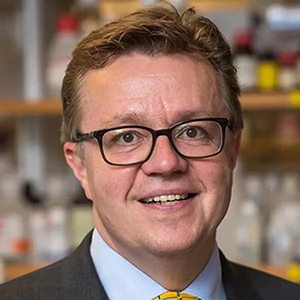 Pasi Jänne, MD and DSC, was the Director of the Lowe Center for Thoracic Oncology, Director of the Belfer Center for Applied Cancer Science, and Director of the Dana-Farber Cancer Institute's Chen-Huang Center for EGFR Mutation Lung Cancer Research. Furthermore, Dr. Jänne has served as a Professor of Medicine at Harvard Medical School and leads the Jänne Laboratory at the Longwood Center in Boston, where his research achievements on genetic mutations and diseases have been part of a guideline for treatment and research in precision medicine. His research focuses on exploring cancer-causing mutations and therapeutic relevance in lung cancer. He is the co-discoverer of the epidermal growth factor receptor (EGFR) mutation and has led the development of treatment strategies for EGFR mutation lung cancer.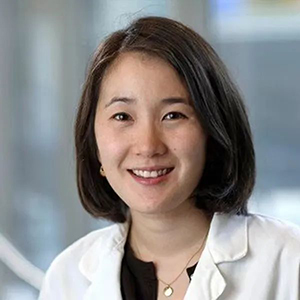 Dr. Helena A. Yu, MD, is the Director of Research and Department Head of Targeted Therapies and Thoracic Oncology, and Associate Attending Physician in Medical Oncology at Memorial Sloan Kettering (MSK) Cancer Center in New York. Dr. Yu is a translational researcher whose research focuses on improving the survival rate in patients with EGFR mutation lung cancer. She manages the clinical and translational research program in EGFR mutation lung cancer at MSK Cancer Center and performs first-line clinical treatment of lung cancer patients in her antitumor program. Her goal is to develop effective new therapies for lung cancer and to work on the identification of prognostic and drug resistance biomarkers.